Marcia K. Schachner, Ph.D., APRN, BC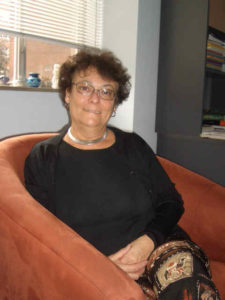 Dr. Marcia is a Board Certified Adult Psychiatric-Mental Health Clinical Nurse Specialist. She provides counseling for adults of all ages for various problems including Depression, Anxiety, Abuse, Compulsive Overeating, Obesity, Post-Traumatic Stress Disorder, Psychological Reactions to Physical and Terminal Illness as well as serious psychological disorders (Bipolar and Psychosis). 
Dr. Marcia taught psychiatric nursing at the University of Pittsburgh School of Nursing and in the past St. Francis Hospital School of Nursing. She also designed, implemented, and supervised a psychiatric home care program for geriatric patients.  Dr. Schachner also assisted social workers in intervention with Hospice patients. 
Her philosophy is holistic in viewing the client's physical, social, psychological and spiritual status. Her approach is "eclectic", meaning using a variety of therapeutic techniques specific to the needs of a patient. 
Dr. Marcia is skilled in communicating with both primary care and specialty physicians, as well as psychiatrists in providing feedback related to psychiatric medications and their patent's progress in psychotherapy.
Education
Ph.D. – Education, University of Pittsburgh
M.N. – Psychiatric & Mental Health Nursing, University of Pittsburgh
B.S. – Nursing, Point Park University
R.N. – Liliane S. Kaufman School of Nursing
Professional Affiliations/Membership
– Pennsylvania State Nurses Association, American Nurses Association
– American Psychiatric Nurses Association
– Sigma Theta Tau, National Honor Society of Nursing
– American Nurses Credentialing Center
Schachner Associates, P.C. Phone: 412.683.1000 | Fax: 412.683.1084 128 N. Craig Street, Suite 210, Pittsburgh, PA 15213 schachnerassociates@gmail.com