Welcome to Schachner Associates
Our Services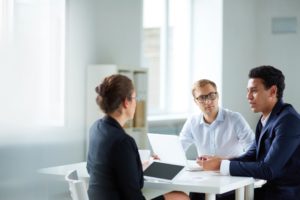 Consultation
Vocational services for job seekers and employers
April 9, 2020: We are accepting new clients!
We offer telepsychology services through a live, easy to use, HIPAA-compliant service. We also have a client portal to share documents and view upcoming appointments with our clinicians.
Schachner Associates has provided psychological services to the Pittsburgh region for more than 35 years. Our psychologists offer a full range of psychological services, such as therapy and testing, delivered with the attentiveness of a private practice setting.
Located in Oakland, our office is convenient to downtown Pittsburgh and several surrounding neighborhoods. Our location provides easy access to public transportation, as well as on- and off-street parking. We employ a Practice Manager to assist you with scheduling, billing, and insurance. We also maintain relationships with consulting psychiatrists for when clients request medication management, and all of our psychologists offer day and evening hours.
Schachner Associates, P.C.
Phone: 412.683.1000
Fax: 412.683.1084
128 N. Craig Street,
Suite 210,
Pittsburgh, PA 15213
[email protected]